The Importance
Information presented here is what every apartment owner/manager, property owner, commercial and residential developer and all real estate agents will need to know.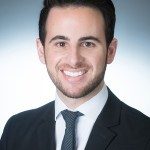 Mark Paratore
Economic Development Program Manager, City Of Scottsdale
The Scottsdale Economic Development Team consists of multiple organizations with many dedicated individuals who are instrumental in attracting retail, tourism, entertainment and business opportunities with strong wage JOBS. The Team also interacts with SkySong to enhance the dynamic growth of southern Scottsdale.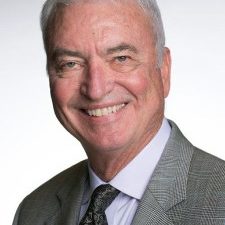 Todd Hardy
Managing Director - Innovation Zones, SkySong
The goal of SkySong's 42 acre mixed use facility is to attract and help grow cutting-edge, innovative companies from around the world. Upon buildout, SkySong will have more than 1.2 million sf office space. There are already 60 companies with more than 2,000 employees working at SkySong.
Aaron Studebaker
Community Development Project Manager, Salt River Pima-Maricopa Indian Community
How to work with SRP-MIC (Talking Stick) plus what's happening in the Talking Stick Entertainment District with a focus on the past, present and projected strong growth of their hospitality, retail, office and entertainment projects.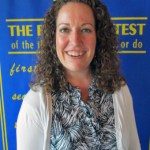 Colette Moore
Senior Water Planning Analyst, SRP
The common perception is with only 8 inches of rainfall annually and the increased population – the valley will soon run short of water. This is ABSOLUTELY INCORRECT.  Your out-of-state clients, including some that may be considering relocating their company here, need to know the facts.
Benefits Of Attending
To know the current and planned activities in and around South Scottsdale that will impact both residential and commercial property values and commercial business
To provide the information necessary for all property and business owners, developers and investors so that they can make the most informed decisions
For all Real Estate Agents to have the most accurate and up-to-date knowledge to best serve their clients and the Valley's growth
3 Legal CE Credit Hours (pending application approval from AZ Department Of Real Estate)
HomeTown Hero Project Charitable Benefit
The event will also be a fund raiser for a group that supports our military veterans. They are dedicated to connecting active and retired Military, Police, Firefighters, First Responders and Teachers with organizations and businesses who provide resources and services for our Heroes. Twenty percent (20%) of all sponsor monies will go to the Home Town Hero Project !
The Hometown Hero Project is a Veteran Owned Public Benefit Corporation
In Partnership With
In-Kind Sponsors
Contacts For Sponsor Opportunities
Jim Kasten, CCIM, Kasten Long Commercial Group
Jim@KLCommercialGroup.com
602-677-0655
Helena Donohoe, American Title Service Agency
Hdonohoe@ASTAAZ.com
480-818-8274
Mark Paratore
Economic Development Program Manager, City Of Scottsdale
Mark Paratore joined the City of Scottsdale in December of 2013. As program manager, his is primary role is on the advancement of startup and emerging tech to the city. He works closely with the entrepreneurial ecosystem and firms looking to grow and expand in Scottsdale. Mark has been instrumental in working with companies like Weebly, Turo, Cruise Automation, Opendoor, SiSense, Indeed.com, Acronis, and LimeBike on their expansion to Scottsdale over the last several years.
Before this role, Mark provided research and analytic support for the department, oversaw all small business efforts and worked closely to advance the departments Talent Attraction initiative.
Mark served in various capacities at the City of Glendale from 2010-2013. In 2011, Mark took over citywide and downtown redevelopment, where he administered the city's commercial Visual Improvement Program, which aided commercial businesses located in the Redevelopment area. Mark worked on 8 VIP projects, totaling more than $500,000 of reinvestment back into the community.
Mark received his Bachelor of Science in Planning Degree from Arizona State University where he graduated Summa Cum Laude and is currently working on becoming a Certified Economic Developer (CEcD). He is a member of the International Economic Development Council (IEDC), the Arizona Association for Economic Development (AAED), serves on the advisory board for SMoCA (Scottsdale Museum of Contemporary Art), Avant-Garde on Second Street (AG2) young professionals group through the Scottsdale Arts, and Scottsdale Rising Young Professionals group through the Scottsdale Area Chamber of Commerce.
Mark is a proud resident of the City of Scottsdale.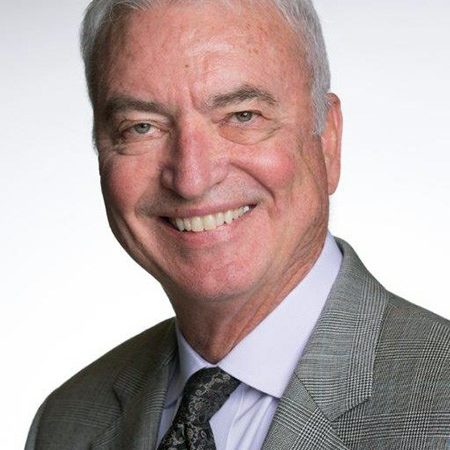 Todd Hardy
Managing Director - Innovation Zones, SkySong
As its Managing Director, Todd Hardy is responsible for the promotion and development of a portfolio of six "Innovation Zones" that offer a total of over 2 million square feet of developed space and over 700 acres of land on or near ASU academic campuses for location and growth of private industry partners. From incubator space for startups, to high-end occupancy for Fortune 50 companies, the Innovation Zones at ASU are uniquely designed to accommodate the diverse needs of dynamic organizations seeking to tap into the superior strategic and cultural opportunities associated with ASU.
During his ten-year career at Arizona State University, Hardy has been responsible for university initiatives in corporate engagement, economic development and entrepreneurship/innovation.
Prior to assuming his current role with ASU, he was Vice President of Assets for University Realty L.L.C., the real estate unit of ASU Enterprise Partners where he was actively involved in the development of SkySong, the ASU-Scottsdale Innovation Center.
Throughout his career, including more than thirty years as corporate counsel to Fortune 500 and NASDAQ firms and co-founder of a number of startup and early stage enterprises, he has been a leader in the formation and operation of innovative enterprises based in a variety of new technologies in telecommunications and education markets.
Hardy serves and has served on a variety of Boards that are focused on advanced technologies, community service and economic development in the Greater Phoenix Region, including past and present memberships on the Board of Directors of the Greater Phoenix Economic Council (GPEC), the Arizona Technology Council, Southwest Autism Research and Resource Center (SARRC), Scottsdale Training and Rehabilitation Services (STARS) and the Scottsdale Chamber of Commerce.
Hardy received a Bachelor of Science in Industrial Engineering from Purdue University; a Juris Doctorate from the Washington College of Law at American University; and a Master of Science in Real Estate Development from Columbia University in the City of New York.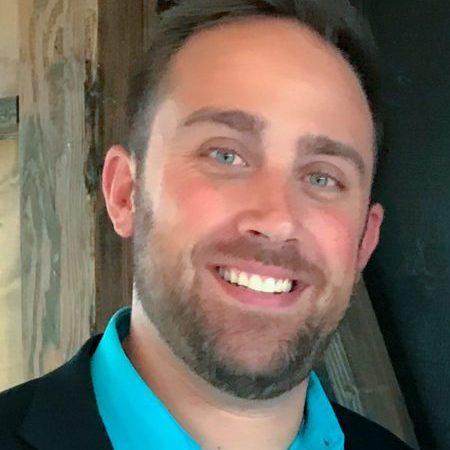 Aaron Studebaker
Community Development Project Manager, Salt River Pima-Maricopa Indian Community
As part of the Community Development Department (CDD), Aaron Studebaker works on business development projects for the Salt River Pima-Maricopa Indian Community. These projects consist of development exploration along with tourism marketing for the Talking Stick Entertainment District and Discover Salt River. Prior to joining CDD, Aaron held the position as Director of Sales & Marketing at Salt River Fields at Talking Stick, an Enterprise of SRP-MIC.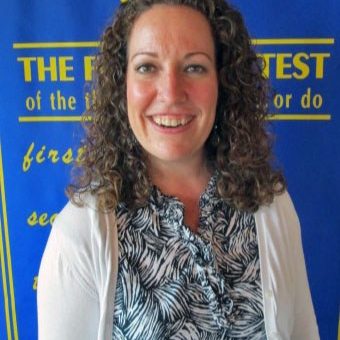 Colette Moore
Senior Water Planning Analyst, SRP
Colette Moore has more than 18 years of experience in water resource planning and management in Arizona. She began her career as an environmental consultant with Harding Lawson Associates and went on to become a water resource planner with the City of Mesa where she worked for the next 13 years. At the City of Mesa she was responsible for short and long range water resource planning activities, policy development, and providing executive level advice to the City Manager and City Council. Colette joined Salt River Project (SRP) in December 2013 and works on regional water resource planning, focusing on strategic partnerships, and also manages the day-to-day operations of SRP's joint venture with the Gila River Indian Community, the Gila River Water Storage, LLC.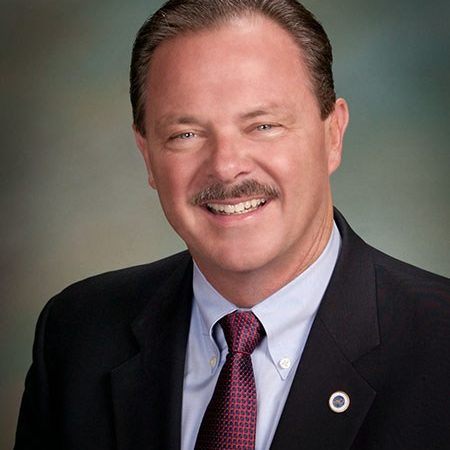 W.J. "Jim" Lane
Mayor, City Of Scottsdale
Mayor W. J. "Jim" Lane served for four years on the Scottsdale City Council beginning in June 2004, and began his first term as Mayor in January 2009. He was re-elected to the Mayor's Office in 2012 and began his third term in January 2017.
Mayor Lane served on the 2002 Scottsdale Fire & EMS Advisory Committee, which was convened to evaluate and make recommendations to the city regarding the desired level of fire and emergency medical services relative to cost.
His community service also includes six years on the Scottsdale Paradise Valley YMCA Board of Management. He chaired the 1999 Kids Campaign annual fundraising effort and is currently an emeritus board member.
Mayor Lane currently represents the city as a member of the Flinn Foundation Arizona Bioscience Roadmap Steering Committee. He is the current Treasurer and Secretary of the Arizona Municipal Water Users Association, a member of the Governor's Arizona Workforce Committee, member of the Executive Committee of the League of Arizona Cities and Towns, and a Chairman of the Maricopa Association of Governments Economic Development Committee, and a member of the Regional Council. Mayor Lane also serves on the Scottsdale Leadership Advisory Board, Arizona Game and Fish Appointment Recommendation Board, he is a member of the Phoenix Committee on Foreign Relations and an Honorary Member of the Taliesin West Board of Stewards. Mayor Lane is also a member of the Municipal Tax Code commission.
He came to Scottsdale from New Jersey in 1973 to take a position with KPMG (Peat Marwick), an international CPA firm. He worked as an Arizona CPA for 20 years with five of those years in public accounting as a financial statement auditor.
Mayor Lane has owned and operated businesses in construction, mining, computer technology, telecommunications, regional aviation and financial consulting. Mayor Lane is also a former Adjunct professor of Business and Accounting at Scottsdale Community College.
He holds a Bachelor of Science degree in Accounting from Saint Joseph's University in Philadelphia.
He and his wife Joanne have three adult children (Bill, Scott and Nancy) along with six grandchildren (Megan, Aislinn, Madison, Carson, Caleb, and Brooklynn).
Frequently Asked Questions
Find an answer quickly to common questions.
Login or Create An Account so you can manage your attendee information and purchased tickets (or RSVP). After you've logged in, use the ticket form on the web page for the event or meeting you wish to attend.
If you are using a mobile device, you may need to rotate the screen horizontally to see the BUY NOW button
Details on the specific use of your information is available in our Privacy Policy. Generally speaking, your information is used to facilitate ticket purchases and for post-event follow up by us and our sponsors.
Absolutely. You can register each one of them in a single ticket purchase or RSVP submission.
Contact Jim Kasten via email or give us a call at 602-445-4141! We're here to help you connect and find the best option for your company, your goals, and your budget.
Register Now !
For a
SPEEDY
check-in at the event, bring your ticket so we may
scan the QR code
.
SkySong :: 1475 N Scottsdale Rd, Scottsdale, AZ, 85257, United States

September 14 @ 7:30 AM - 11:00 AM